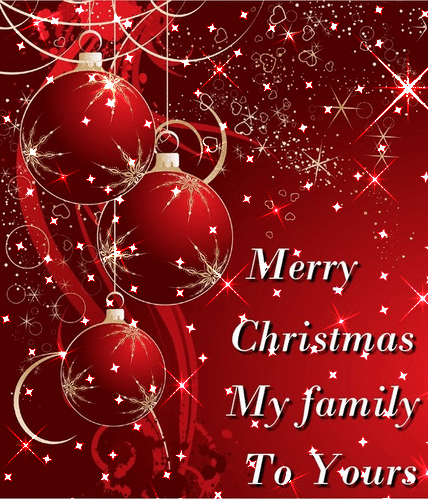 Merry Christmas from my family to yours. What a great year it has been, and I know that 2015 will bring even better things to all of us.
Believe my friend! Your dreams are real and will come true if you will just believe. Remember what Christmas is all about and never allow anyone to tell you differently. Wish Jesus a Happy Birthday on Christmas day.
Take the time to make your goals for 2015 and then read them daily. Make sure you do what it will take to reach those goals, and not just right them down and leave them laying somewhere like most people do and never take action.
We get in life what we are. Be a giver. Be the person that God designed you to be.
Merry Christmas for the Pilcher's
-Mike and Rhonda